the sounding
// director + designer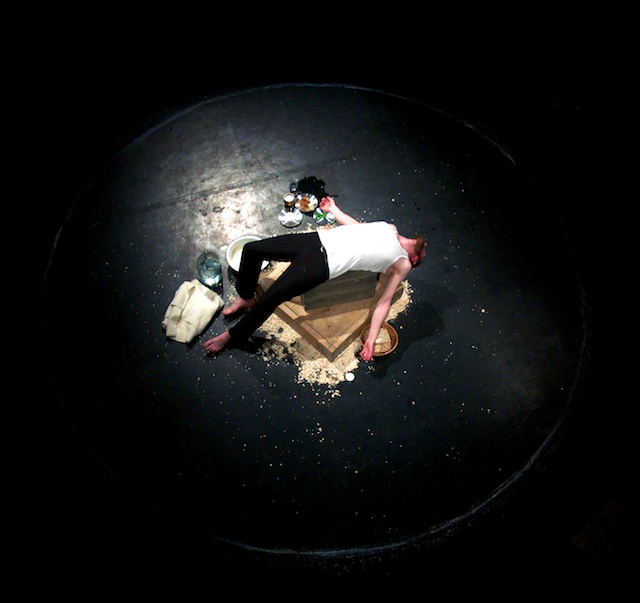 The Sounding is a visually evocative meditation on the relationship between an ineffable divinity and the creation; a live art performance in which Jewish tradition, rite, ritual and folklore collide to create a complex interweaving of sensorial imagery made before the audience by a single performer. With only ten spectators at each performance, this intimate work transforms the audience from witness to participant in an unfolding ritual repeated throughout the evening.
In reference to S. Ansky's pivotal Jewish play, The Dybbuk this performance takes the audience on a journey through the mind of a man obsessed with Jewish mysticism. Is he ready for what he may uncover?
Sound Design by Tim Cooper
Performed by Sigurdur Arent Jonsson
Presented as part of Cryptic Nights
---