SOUND TO SEA
// co-director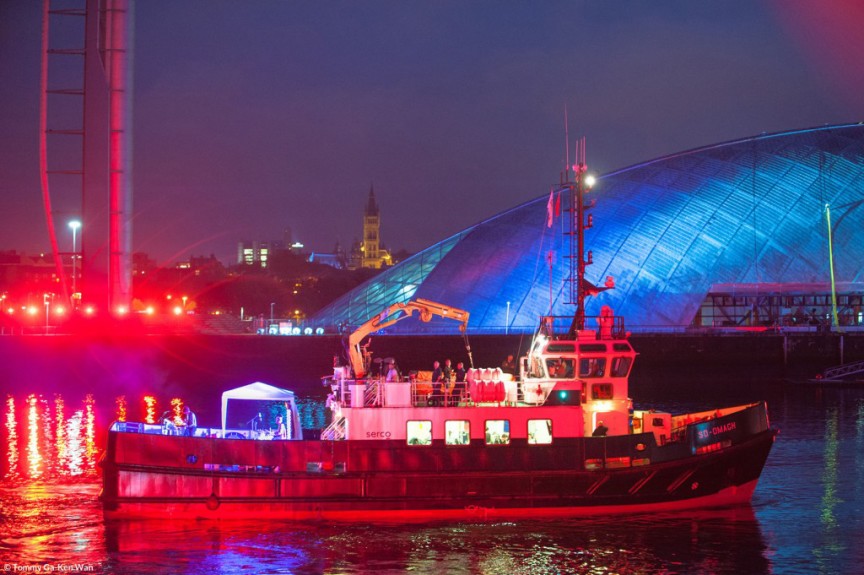 Sound to Sea is a night-time nautical outdoor extravaganza which celebrates local talent, culture and heritage; bringing Glasgow's River Clyde, architecture and skyline to life with live music, aerial dance, fireworks and spectacular visuals.
Promising an unrivalled showcase where boats and ships double as stages for artists and performers, Sound to Sea embraces a diverse range of musical styles, having previously spanned the genres of folk, rock, traditional, techno, bhangra-pop, classical, opera and choral.
Exciting and accessible, Sound to Sea has the potential to transform and regenerate, encouraging a sense of place and a shared feeling of pride in the prosperous global history we have gained from nautical engineering, research and innovation.
Josh Armstrong worked with Cryptic on Sound to Sea, part of Festival 2014, the massive Games-time celebration in Glasgow which runs alongside the sporting action.
Check out more info at CRYPTIC