orlando
// assitant director + choreographer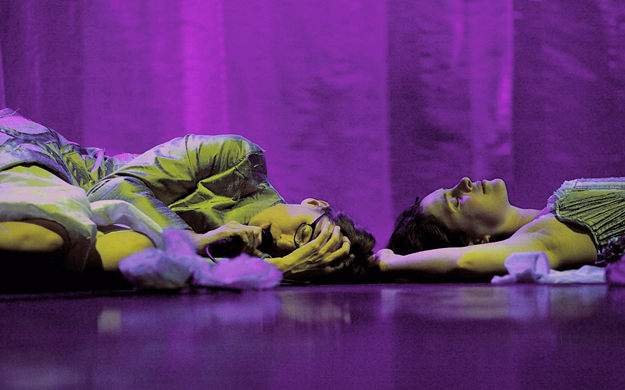 The Scotsman ★★★★ // The Herald ★★★★ // The Edinburgh Guide ★★★★★
2010 saw the arrival of Cryptic's, Orlando , a cutting-edge music theatre adaptation of Virginia Woolf's glorious ode to lover Vita Sackville-West, featuring an original soundtrack by composers Craig Armstrong and AGF.
Cryptic's dedication to creating a multi-layered theatrical experience draws on two performers to realise the multi-layered Orlando character; actress Madeleine Worrall is the protagonist, whilst singer and co-composer AGF plays Orlando's subconscious, weaving vocals, sonic textures and live electronics through Darryl Pinckney's lauded adaptation of the Woolf text.
Orlando's visual spectacle comes to life courtesy of artists James Houston and Angelica Kroeger and unveils two groundbreaking new technologies developed by Digital Design Studio Glasgow School of Art: Living Canvas and Point Cloud Data Imaging.
Orlando received rave reviews and performed to sold-out audiences in Edinburgh, Espoo, Finland and Glasgow.
Photo by Tommy Ga-Ken Wan