the little match girl passion
// director + designer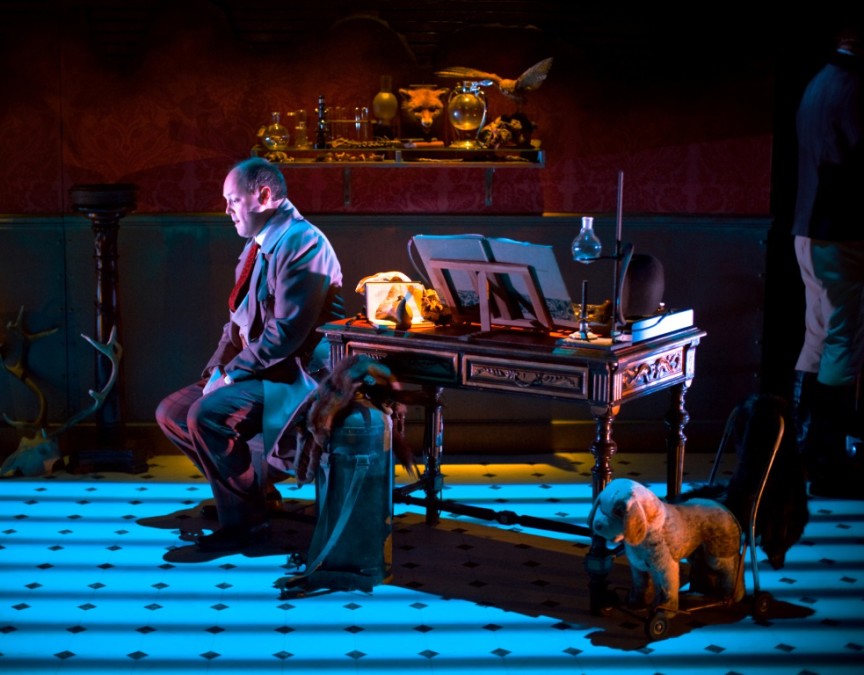 Faith, hope, humanity and mortality are explored in Cryptic's unique David Lang double bill.
Lang's Pulitzer Prize winning The Little Match Girl Passion combines Hans Christian Anderson's heartbreaking tale with J.S. Bach's St Matthews Passion. In a unique presentation of this previously un-staged masterpiece, vocal ensemble, percussion and dancer bring the story of the little match girl to life.
A Cryptic commission (2011)
"a breathtaking and timeless piece of theatre"
[The Edinburgh Guide]

"Armstrong emphasises the spiritual hope of the score without losing the serious social comment"
[The Skinny]

"Armstrong's real skill is in ratcheting up tension between movement and extreme stillness"
[The Guardian]

"like the night chill, this double bill resonates as a wake-up call against cosy complacencies."
[The Herald]

"this is truly what brilliant theatre is all about."
[The Metro]
---
world to come
world to come is Lang's breathtaking interpretation of man's journey from the physical to the spiritual world of the afterlife. Performed by Southbank Centre Artist in Residence and world class cellist Oliver Coates, this atmospheric piece will be accompanied by commissioned visuals from Irish video artist Jack Phelan.
Photos by Tommy Ga-Ken Wan