le jongleur de notre dame
// director + designer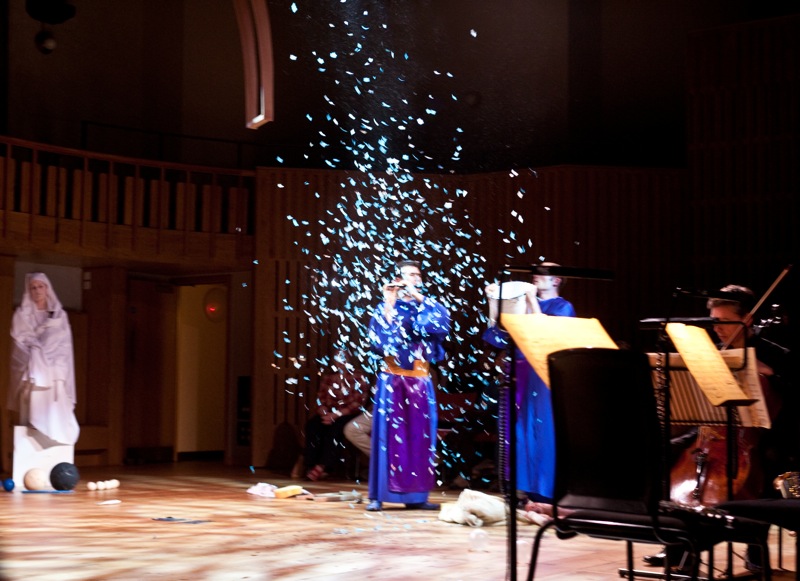 The Hebrides Ensemble, Scotland's leading contemporary music group, trace Sir Peter Maxwell Davies' extraordinary career from radical enfant to leading cultural figure at the heart of the British establishment.
The centrepiece of the programme is Davies' groundbreaking musical comedy, the enchanting Le Jongleur de Notre Dame. Based on an old French legend about a juggler who is taken in by an abbey and the exploits that ensure, this lively work is part masque, part circus foolery and famously opens and closes with an Overture and Recessional performed by a children's band.
Baritone: Hakan Vramsmo
Juggler: Chris Patfield
Reviews: Dickie & Butch, Leeds & The Scotsman, St Magnus Festival
// www.hebridesensemble.org.uk // www.operanorth.co.uk // www.stmagnusfestival.com
---