迴 HUI
// director + set designer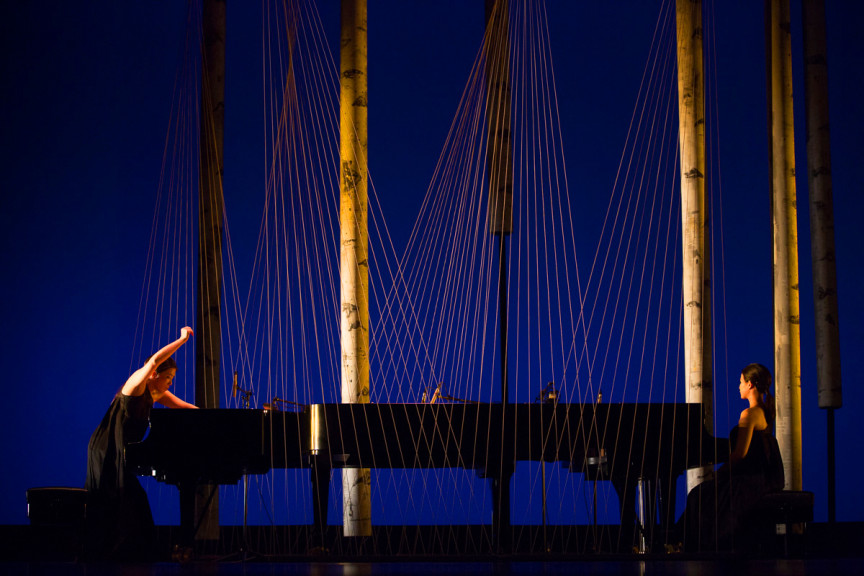 This exciting new international collaboration between Dance Forum Taipei, Anmaro Asia Arts and Cryptic will produce a contemporary dance-theatre work that celebrates the piano music of composer, Tan Dun. The choreography of Iván Pérez Aviles and Ming-Lung Yang will be joined by 10 Dancers, two pianists and actress, and will be directed and designed by Cryptic's Josh Armstrong and Cathie Boyd.
迴 HUI can have the meaning to return, to rotate, round,
to go back, to circle, to turn around, to come back.
The performance will uncover the traces that remain and the traces we create for the future—in the space between sound and silence. A journey through the seasons of life, at the heart of the performance is the continual return of the Moon and her influence on the water that is within and all around us.
雪月花時最憶君 in the time of snow, moon and flowers I think of you. Bai Juyi (772-846 CE.)